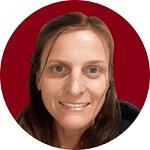 Author : Patricia Jackson
Patricia just simply loves pets.
When she was eight years old, her parents got her a beautiful Maine Coon as a gift; and later an affectionate Husky.
Since then, she has raised them as her children; done minor first aid, taken in strays, administered antibiotics, bottle fed them when sick, and even midwifing.
Pat received her bachelor's degree in computer science at Univercity of Califronia Davis. She really hopes to transofrm her programming skills into something that really helpful for all pets someday. For now, lets just do that through writing.
Registration: June 5, 2020
Comments: 7
Votes: 3
Total submitted: 81