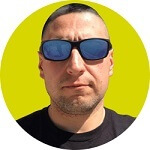 Author : Tom Ken
Tom has worked with many veterinary surgeons as a nurse at different veterinary clinics throughout his life.
There, he provides care for sick animals; such as: dogs, cats, rabbits, birds, hamsters, guinea pigs, and sometimes reptiles.
He has good work ethics and gentle hands; hence, the doctors as well the pet owners have come to love his presence alot.
With this site, he aims to help the readers ensure their pets' wellbeing, learn how to care, and proivide medical treatment as needed.
Joshua received Veterinary Technician Degree at Purdue University in West Lafayette, IN.
Registration: May 19, 2019
Comments: 17
Votes: 7
Total submitted: 1